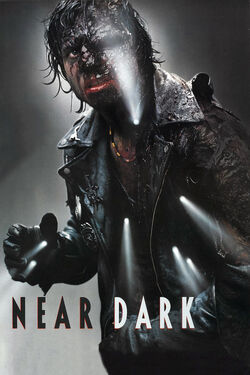 Near Dark is a 1987 vampire film directed by Kathryn Bigelow.
Please help fill in an original plot description
Production
Edit
Key crew members
Edit
Background Information and Notes
Edit
Develoment
Edit
Home video
Edit
Reception
Edit
Critical response
Edit
References
Edit
External links
Edit
Ad blocker interference detected!
Wikia is a free-to-use site that makes money from advertising. We have a modified experience for viewers using ad blockers

Wikia is not accessible if you've made further modifications. Remove the custom ad blocker rule(s) and the page will load as expected.